This store requires javascript to be enabled for some features to work correctly.
Hey, hi, hello!
My name is Marissa and I am the designer and owner of The Print Pantry! 
My business all started in 2019 when I launched The Print Pantry as an Etsy shop that sold printable goods only such as digital download art prints, wedding stationery, greeting cards, planner pages and more! While all of these digital items are still available in my Etsy shop, it has always been a dream of mine to expand and sell physical stationery goodies that I could package and ship with care to other stationery lovers like myself who would use and enjoy them as much as I do!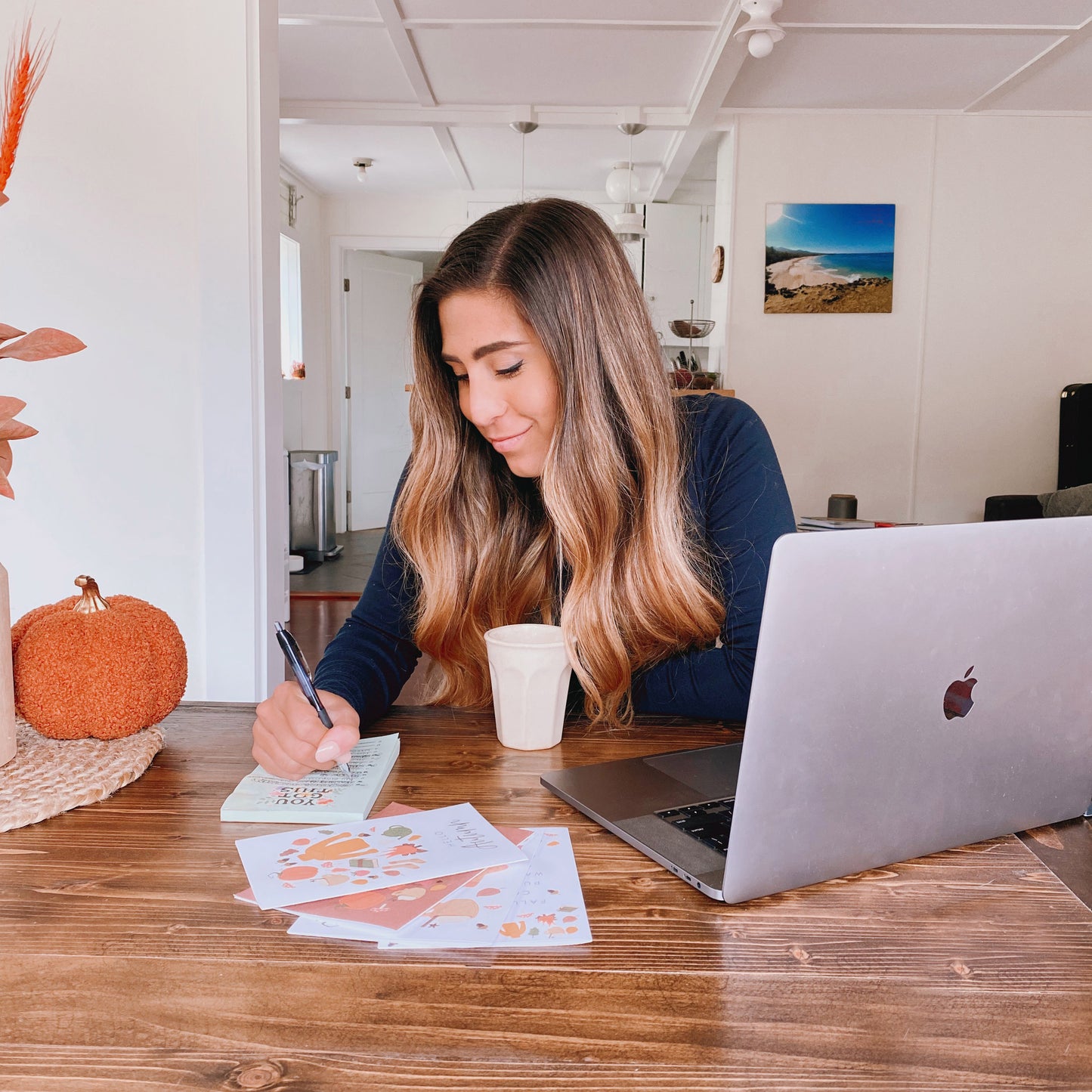 Our Brand
Whether you're a small business owner, a work-from-home employee, a student, a busy parent, a teacher, a journal enthusiast, a scrapbooker, or just someone who is looking to add a bit of creativity or organization to your life, this is the place for you! The Print Pantry aims to inspire, support, and motivate those to work towards their goals and express their creativity in their own unique way by offering original hand-drawn artwork and stationery to add color, beauty, and inspiration to your everyday life!
I sincerely hope that our products bring a smile to your face and can prove useful in your own lives! This beautiful community of creatives is the reason I love doing what I do, so thank you from the bottom of my heart!
XO, 
Marissa